VA Loans: Helping Veterans Achieve Their Homeownership Dreams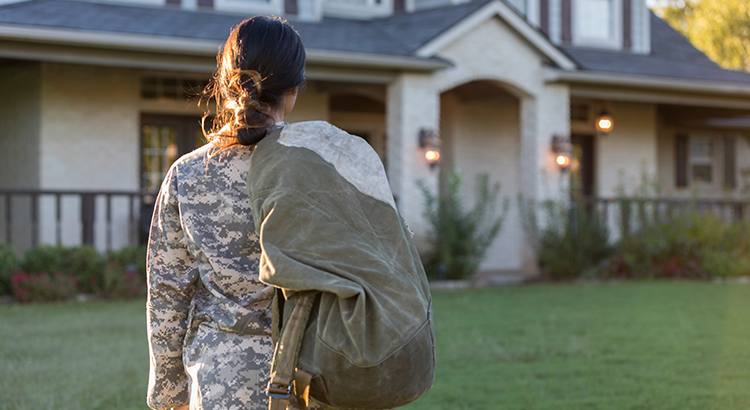 When someone is using a VA 2nd tier entitlement (keeping their primary home as a VA loan, and buying a 2nd home with VA loan), the VA uses a calculation with the county loan limit and the used entitlement.
For example, the El Paso county (Colorado Springs area) loan limit is $647,200 and it may be different in other counties, see MilitaryBenefits.com for your county's maximum conforming VA Loan limit.
Your original loan was about $330,000, so the calculation of entitlement used on that home is $330,000 x 25% = $82,500 of entitlement used
$647,200 x 25% = $161,800 Maximum Entitlement Available
$161,800 – $82,500 = $79,300 Remaining Entitlement Available
$79,300 x 4 = $317,200 Maximum Loan Amount With No Down Payment
So, in this example, you could look to borrow up to $317,200 before needing to factor in a down payment. Anything above that amount would require a down payment of 25 percent of the excess.
So your lender says they can give you only about $306,500 they are factoring in the 3.6% VA Funding Fee in to the loan that you would be getting. So if you purchase a home for $306,500 then the VA funding fee would be 3.6% or $11,034 that could be rolled in on top of the $306,500 loan putting the total loan amount at $317,534 that the lender would give you or just shy of that to buy the home.
Type of Veteran
Down payment
Percentage for First Time Use
Percentage for Subsequent Use
Regular
None
5% or more
10% or more
2.3%
1.65%
1.40%
3.6%
1.65%
1.40%
The purpose of Veterans Affairs (VA) home loans is to provide a pathway to homeownership for those who have sacrificed so much by serving our nation. As the Veterans Administration says of the program:
"The objective of the VA Home Loan Guaranty program is to help eligible Veterans, active-duty personnel, surviving spouses, and members of the Reserves and National Guard purchase, retain, and adapt homes in recognition of their service. . . ."
Bottom Line
One way we can honor and thank our veterans this year is to ensure they have the best information about the benefits of VA home loans. Homeownership is the American Dream. Our veterans sacrifice so much in service to our nation and deserve to achieve their homeownership goals. Thank you for your service.