Get a Realtor® to Focus Your Property Search:
A Realtor® is a valuable resource to help you find a home that doesn't cost you anything directly, at least in Colorado that is, but that is true in most other states as well. In simple terms a Realtor® is a Real Estate Agent that is a member of the National Association of Realtors® and takes a Code of Ethics training every 3 years. Realtors® have access to the local Multiple Listing Service (MLS) which is the source of all data entered for that area of homes for sale or rent.
It is certainly ok to supplement your search with the various online property search sites but a lot of that data is out of date, meaning homes you think are available are actually under contract. The main goal of the online property search sites is to capture you as a lead and sell you for hundreds of dollars to Real Estate Agents. The secondary goal of the online property search sites is to provide you with home search data. So although it can give you a general ideal of what is on the market, it's not the most accurate data.
So reach out to reputable Realtor® in the area you are looking and have them set up property search feeds for you on the local MLS. You can find a good Realtor® by searching ratings via Google, Yelp, etc., read their reviews and determine which Realtor® you think would be best to work with.
For Example, ask your Realtor® to set up a few property feeds as below. A good guideline for a property feed is to have enough criteria so it is focused to not have more than 50 homes show up per property feed.
Homes, $650k or less, 3 Bed+, 2000sqft+
Townhomes/Condos, $650k or less, 3 Bed+, HOA $100-
West Side, $650k or less, 3 Bed+
Getting the Loan: There are 3 main items regarding getting a loan: 1. Credit, 2. Down Payment, and 3. Debt-To-Income (DTI) ratio. For those without the VA Benefit, the typical loans available are FHA, Conventional, or maybe even a USDA loan might work for your situation.
Credit:
If you have a credit score of 680 or more you might be a better candidate for a Conventional Loan. If you are 620 to 680 then you might be a better candidate for an FHA loan but you can discuss with the lender when time comes. Minimally you will need a 620 mid FICO credit score to qualify for an FHA loan. If you have a credit score over 720 you'll typically get the best interest rates.
This link to the Ent rates is a reference you can use when comparing rates with various lenders. Keep in mind when you search rates online you will see lower rates, however those lower rates come with discount points. These lenders market the low rates to lure you in to try and earn your business, however you will want to ask how much those discount points will cost you. See below "Questions To Ask Your Lender" to help guide you when speaking with your lender.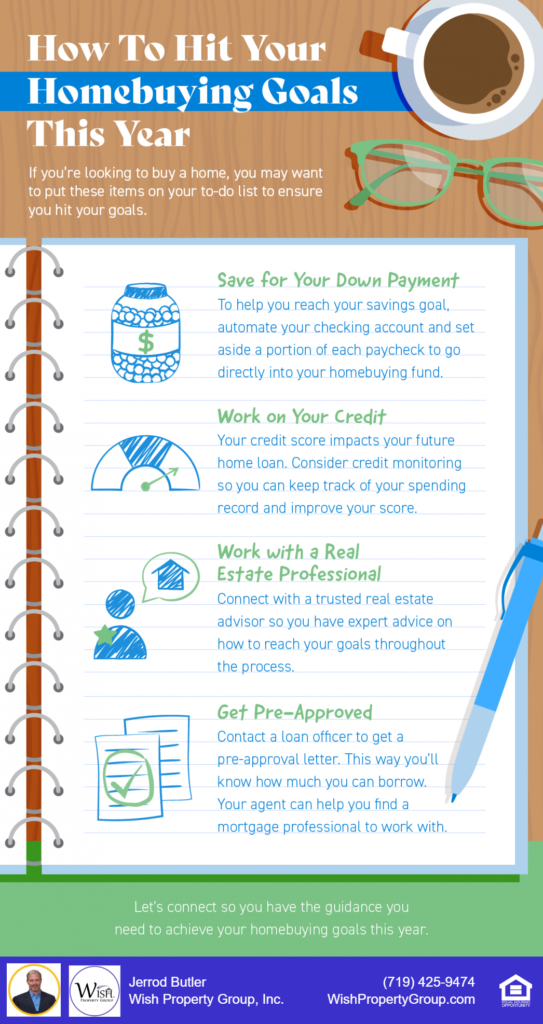 You'll see currently the FHA 30 year fixed is 3.25% which is very good and the Conventional 30 year fixed is 3.375% and if you are first time home buyer it is 3.25%. In general the FHA rates are about .375% to .5% better than Conventional, so you'd be saving about $60 to $100/month with an FHA loan, but speak to the lender as to the best loan for you.
If you put down 20%, or once you get 20% equity in your home you can remove the Primary Mortgage Insurance (PMI) which runs about $150 to $250/month in your price range. You could put at least 10% down and pay the Mortgage Insurance upfront (which is about 2% I believe, depends on the lender) then you eliminate that from the monthly payment.
With an FHA loan if you put at least 10% down at closing, then after 11years in to the loan the Mortgage Insurance Premium (MIP) is cancelled. There is upfront MIP (at closing) and that is 1.75% of the loan amount, so on a $400,000 home that would be $7000 you would see on your closing settlement statement. The monthly MIP is .085% x loan amount so on a $400,000 home that is $340/month.
In general with an FHA or Conventional loan the Debt To Income requirement that lenders stick to is 43% to 45%. That means that if you gross $6000 per month you can go as high as $2,700 in total debts to include the new mortgage you would be getting. So for example if you have a car payment of $400/month and you have $500 in minimum monthly credit card or other payments then you'd have $1800 available for a mortgage. See the payment breakdown below, this would put you at about a $350k max purchase price.
Questions to ask your Lender (or be mindful of):
How much is the Loan Processing Fee?
How much is the Underwriting Fee?
How much is the Appraisal Fee (ask if the Lender will pay for the Appraisal, lately FHA or Conventional loan Appraisals have been about $600)
How much is your Origination Fee (what is the percentage of purchase price)(usually about .5 to 1%)
How much are your Discount Points (typically costs about 1% of purchase price) and how much does that lower the interest rate, does it lower it .25% or .125%?
(sometimes buying the rate down to get a lower payment doesn't make sense because it can take you many years to get that money back that you paid in Discount points.
Are there any other significant (greater than $100) Bank or Lender fees I should expect to see on my Settlement statement at Closing?
How much is the Upfront (at closing) and Monthly Mortgage Insurance Premium (MIP) or Primary Mortgage Insurance (PMI) for FHA and Conventional loans respectively. If you don't have 20% equity in to the property when you buy it then you will have to pay monthly mortgage insurance which can be $150 to $300 or so extra in your monthly payment. This link here helps you calculate your PMI based on various parameters.

https://www.moneygeek.com/mortgage/calculator-with-pmi/

Locking in your Interest rate – lenders will lock your interest rate in 30 days out from the closing date. If you lock your interest rate more than 30 days out, they may charge you a fee. If you think the interest rates are going to go up, then that is when you would want to lock your rate more than 30 days out. I don't expect that interest rates will rise much over the next few months.
Monthly Payments:
So all three of those lending items tie in to your monthly payment. In general for monthly payments, every $10,000 in purchase price equates to about $60 in your monthly payment. So all things equal (taxes, hoa, insurance) a home at $400,000 will be $300 less per month than a home at $350,000.
Taxes on a home can affect your payment greatly from one home to another as well. Homeowners Insurance affects your monthly payment and you would need to shop around for that after you get a home under contract. Obviously interest rates too can affect your monthly payment but in general a .25% difference in rate will change your monthly payment by about $30 in your price range. So if you buy down your rate from say 3.25% to 3.00% and that costs you $2000, that would mean you would have to stay in the house 5 1/2 years ($2000/$30 month = 66.6months) to recoup that cost of buying down the rate, so you have to ask yourself if it is worth it.
Purchase Price of $450,000
$1897 Principal & Interest per month

(using a 3.00% interest rate)

$150 Homeowners Insurance per month

(Insurance varies and you need to shop around but $1800 per year is a decent budget)

$150 Taxes per month

(Taxes vary greatly depending on the area and home you buy)

$150 Mortgage Insurance

(depends on which loan you get and how much you put down)

$0 HOAs – not all homes have this but keep it in mind
$2347 per month
Other home buying process items:
Earnest Money – it is usually about 1% of purchase price, so for a $450,000 home, you should budget to have $4500 available within 3 days after we get a home under contract. If we ask for enough seller paid closing costs, then you should get most if not all of your earnest money back.
Inspections – budget about $700 as a general inspection costs about $350, a Radon Test costs about $150, and a Sewer Line scope costs about $175
Appraisal – The lender will charge you about $600 to $800 for an appraisal and I believe you can charge it on a credit card. This usually happens within 3 to 10 days after going under contract. Some lenders like to wait until the inspection phase is done but that would be about 15 days out from going under contract which is too long to wait as the typical contract to close time is 30 days.
Closing Costs – If we get about 1% of the purchase price in seller concessions (seller paid closing costs) when we make an offer then you will likely get all your earnest money back. The goal is asking for enough closing costs so that you don't have to bring any money to closing and not scare off the seller. If there is a home that everyone wants and there is multiple offers, then it's best to submit an offer without asking for closing costs and hope the seller selects your offer. If this happened then you would not get your earnest money back as it would be applied to the closing costs and you may have to bring a little additional money as well.
Lenders Title Policy – this is really a Title Insurance item and it runs about $650 typically, and you would see that on your settlement statement at closing.
Escrow – when you buy a home the lender will have you initially fund your Escrow account which is an account that holds funds to pay for things later. They charge you 14 months of home owners insurance and 5 months of taxes and you will see that on your settlement statement (at the closing table) which initially funds your escrow account. Each month you make a payment it adds to that account and the lender pulls from that to pay your taxes and insurance for you. You will also pay for and see your annual insurance payment on the settlement statement.