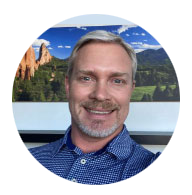 Jerrod Butler Realtor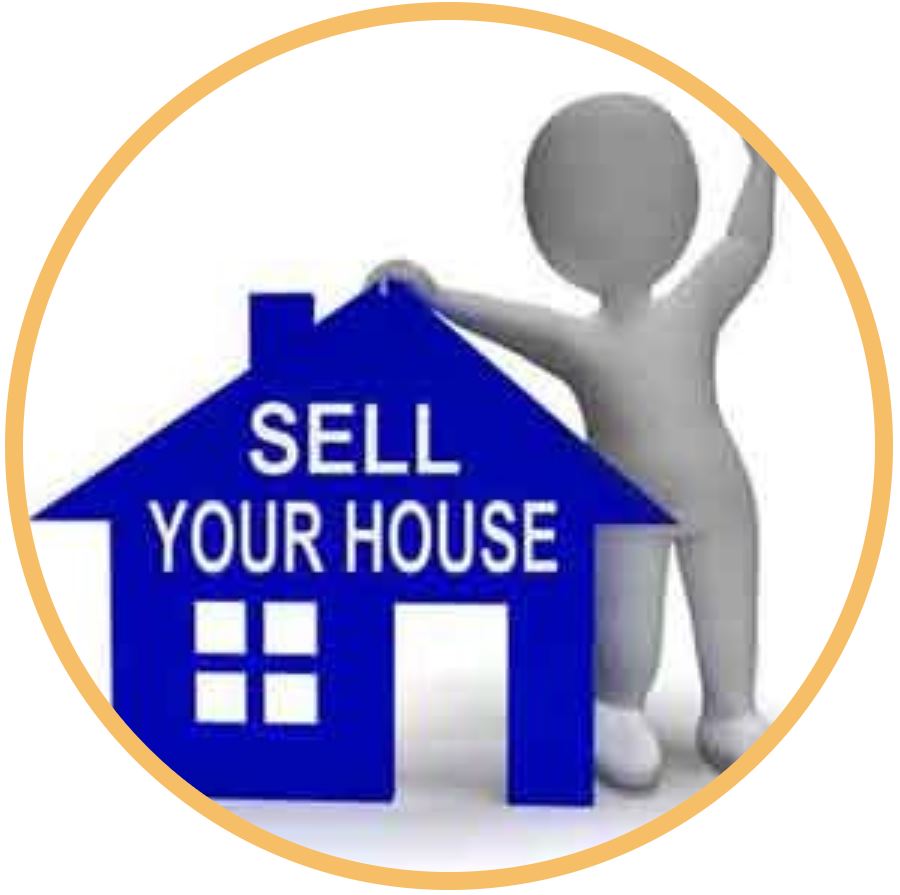 My Home Listing program has an Average Days on Market of 22 Days at 2% over asking price…vs. the Average Agent of 48 Days
Discover why I have one of the Best Home Selling Programs in Colorado Springs!
Your Wish. Let's Make It Happen!®
Schedule a Consult with Realtor Jerrod Butler at 719-425-9474
---
What can I say, we have a Great Home Selling Team
My home listing program has Stagers, Handymen, Photographers, and a Transaction Coordinator that provides concierge level service to achieve tremendous results. We have Sold hundreds of homes and have a 5 Star proven track record, read our reviews on-line. We are able to ensure the sale of your home goes smoothly because of our expertise and systems we have in place.
Preparation, Pricing, Presentation, & Promotion
Because we put so much effort in to these four key areas, You'll net more selling your home with us than you would trying to go about it yourself as a For Sale By Owner (FSBO). I'd also argue you'll net more listing your home for sale with us than with another real estate brokerage because we don't cut corners. We are very thorough in preparing your home, pricing it right, putting together a great presentation, and aggressively promoting it to the right audience. You'll be thoroughly satisfied with our List My Home For Sale program!
What's Included in Our "List My Home For Sale" Package?
1. Professional Photography, 3D Tour, and Aerial Drone Photos Included
With over 93% of home buyers staring their search on-line you had better not be taking photos with an iPhone. Although Smart Phones do take really good photos these days and it's possible to get by with these types of photos on occasion, it is not good practice to do that, not if you want to net the most money possible. Once you see a home listing with Professional Photos compared to one without them it is like night and day. Professional Photos capture light and angles so much better than a Smart Phone or standard Digital Cameras. A Professional Photographer behind the camera coupled with the post processing of the photos is extremely valuable, so much so that we pay for the photography up front.
We want our client's homes to get the best first impression possible because you may not get a second look from a buyer. Think about it, if a buyer isn't impressed by the photos, they might simply pass by it and not realize they should go see it. You might get one offer instead of multiple offers and miss out on thousands of dollars. Professional Photography is absolutely critical to internet marketing to draw in the most showings possible. Where appropriate but on most occasions we also do Aerial photography and 3D tours.
2. Massive Internet Marketing Exposure – 93% of Home Buyers Start On-line
Don't just get some Buyers, Get ALL Buyers that are interested in a home like yours. Take advantage of a broad spectrum of technologies and tools to support the sale of your home from start to close. Over 90% of home buyers start their home search on the internet, so top placement on search engines and social media is essential. You'll gain access to our impressive SEO placement on Google, Bing, and other Search Engines as a Featured Listing. This will maximize your exposure and bring a large number of potential buyers to view information about your home.
You'll also be posted on up to Three MLS systems; the Colorado Springs MLS, the Denver Metro MLS, and if appropriate on the Pueblo MLS. This helps to solicit serious buyers which have property feeds set up with the thousands of Realtors in the State on those systems. You'll also be Syndicated out from those MLS systems to what is projected to be over 1000 other internet property listing systems. Your home won't go unnoticed, that's for certain, no Real Estate Company can beat our Internet Marketing system.
3. Professional Staging Included
Unless you object to it for whatever reason, we'll send in a Professional Staging Consultant at no additional cost to you. Sometimes sellers don't want to mess with staging and don't want to have someone messing with their stuff and we get that. Most homes you'll see on the market are not professionally staged and still sell, especially in this market. However, if you want to take selling your home to the next level and get the most money possible, let us give you the works and bring in a Stager.
In general the most important items to do when staging your home is to depersonalize and declutter. In addition to that, if you've ever walked into a model new build home, you likely have been blown away with how spectacular the staging has been done. Builders understand the value of staging their models and they'll spend thousands to get the best presentation for all the buyers walking through.
If you don't want the full gamut of staging, you can choose to just have the initial 2 hour Staging Consultation. The initial Staging Consultation is very comprehensive and we highly recommend you do at least that. The staging consultation can be a bit exhausting and somewhat emotional as the goal is to give you actionable steps with a report that will help you get your home ready to sell. If recommended by the Stager to obtain additional staging furniture or accessories to highlight your home's greatest features, then we absorb the cost which can be hundreds or thousands of dollars. Whatever it takes to position your home the best to get the most showings and offers is what we'll do. With professional photography and staging it will go a long way to making your photos really stand out.
4. Local Brokerage Advantage – Concierge level service
We are a 5 Star rated Realty Company in Colorado Springs! When you're looking for a partner to help you negotiate the complexities of selling a home, you've come to the right place. The experience, dedication and strong communication you'll receive here will help ensure the successful and profitable sale of your home. We have the industry's most advanced technologies to make it easy for you. We produce massive internet exposure for your home and often times obtain multiple offers!
Our List My Home For Sale program has Sold in every Zip Code in the Colorado Springs area, Wish Property Group Inc. is based in Colorado Springs and we are a Concierge/Boutique Real Estate company. What that effectively means or differentiates Wish Property Group is that we don't have all the restrictions and overhead of the large national chain real estate companies and so we can cater to your needs better and provide the highest possible level of service. We know the local market very well with years of experience in this City and surrounding areas. We know the local market trends as to if prices are scaling up or scaling down. We know when to push the market to net you the most amount of money possible while getting your home under contract in the shortest amount of time.
Need to fix up your home and get it ready to List, we are experts in that too and can help you determine the most bang for your buck and help coordinate great reasonably priced contractors to help you get it done. Call us Today!
5. Strategic Planning
The old saying that "if you fail to plan, you plan to fail" goes with most anything and that goes with selling your home as well. There are several items to consider in an optimal selling strategy for your home. In addition to Preparation, Pricing, Presentation, and Promotion there needs to be consideration given as to the Timing on when you actually pull the trigger and list the home on the market. Usually, it's not wise to just throw your home on the market and see what happens, a lot of thought should go into it. If you want to just throw you home on the market we will support you in that too, but ideally we would like to do it right and get you the most money possible. Ultimately you are the boss and control how you want it done, but we'll give you our advice and you can take it or leave it.
Timing when listing your home on the market is very important. Putting your home on the market on a certain day of the week can matter in the amount of showings you might get. Also if there are holidays coming in the month it may be a good idea to plan to post your listing in relation to that. In this strong seller's market, if your home is on the market more than 7 days then people begin to wonder what's wrong with it. After a week your home could go stagnant, meaning less interest and showings for your home. So we run through the scenarios to ensure you know which strategy will work best for you to sell in the shortest amount of time and net you the most money possible.
6. Actively Prospecting for Buyers
With our List My Home For Sale program, we don't just throw a sign in your yard and hope for the best. We also don't just post it on the MLS system and rely on all the other multi-faceted marketing channels we have. There's a lot more to selling a home to generate a buzz and get the attention it deserves. It's important to actively prospect potential buyers that may have interest in your home. We call the neighborhood around your home and make sure they know your home is for sale and ask if they might know of anyone moving to the area.
We also do reverse prospecting by finding agents that have buyers that have indicated interest in your home as tracked through the local MLS systems. We can sometimes spur the agent to reach out to their interested buyer and prod them to go see your home.
7. Strong Negotiations
Wish Property Group is not a Training Brokerage like the large national chains are that prey on warm bodies and take high percentages out of their commissions. We require a minimum of 2 years of experience as a Real Estate Agent to work for our company. You need a Realtor that has been around the block a few times to read through offers and pick up on the little nuances. You also need a Realtor that can call another agent's bluff on a less than favorable offer. Ensure you get a Realtor that knows what they're doing and has the experience to help you be successful.
8. Responsiveness & Personal Touch – Concierge level service
Because we pride ourselves as being a Concierge or Boutique Realty Company, we are definitely hands on with your transaction. We don't outsource your home to a Transaction Coordinator that works for many brokerages. We have an in house Transaction Coordinator that will have tight communication with the Realtor and be able to respond quickly to any issues that may arise.
The details will be handled with care and you'll have constant communication by Your Realtor to ensure the marketing and sale of your home goes as smoothly as it possibly can. You'll be able to text or call your Realtor up to at least 9pm if anything comes up that you don't think can wait until morning. Our List My Home For Sale program is top rated because we are detail oriented.
9. High Availability Scheduling System
Of course, technology alone won't sell your home, but leveraging technology in certain areas is of extreme importance. It is super important to have a dedicated service that schedules showing appointment requests from Realtors. You have to be super responsive to get showing appointments set up and confirmed quickly. Often times Buyer's Agents are trying to schedule 10 showings for their buyers and if they can't easily schedule a showing on your home in their route during a given time frame then your home will get left out.
You can't miss opportunities to get your home presented to a potential buyer. It's amazing that it still happens in this day and age, but there are Real Estate Brokerages or Realtors that try to field requests for showings and those calls sometimes go to voicemail or go unanswered too long and they miss showings. Don't list your home with an agent or brokerage that thinks they can answer and respond to showing requests, it may cost you thousands of dollars in the end.
10. Automated Feedback System
Again, leveraging technology in certain areas is important, and trying to get feedback is one of them. We have an over 90% feedback rate from Buyer Agents that show our homes. Once an Agent shows a home listed with us, they later get an automated request to provide feedback on their showing. Sometimes the feedback can be insightful to a seller that can't see what might be staring them clearly in the face. Buyers have a different perspective than the seller that may have been living in the home for several years.
Although a good Realtor can point out to a seller the more obvious things that need to be addressed, it may take several buyers providing feedback before it sets in that something definitely needs to be done. People and Realtors are busy, so if our first feedback request doesn't solicit a response, then we send them 3 more requests for feedback each and every day thereafter and if that doesn't work then we pick up the phone and call that Buyers Agent to get the feedback. If an offer doesn't come in within a day after a buyer has looked at your home, then it's likely they are not interested in your home and won't make an offer. However the feedback they provide can be very valuable moving forward.
11. Electronic Contracting System
What is common to most if not all real estate transactions in Colorado is the electronic Contracting system which we call eContracts. It's just good to know that whatever Real Estate company you go with, you'll be using a commonly used contracting system that makes it super easy for you to fill out and sign documents via a browser on your phone or other computing device. You simply open the email, click the document link, review, electronically sign, and a copy automatically goes back to your Realtor. The Realtor can then share with the other party and title company, and it significantly streamlines the hassle of managing all the paperwork. All the contracts in the system are also approved by the Colorado Real Estate Commission so all the Realtors are familiar with the contract boiler plate templates.
12. Open House Support
An Open house can drive a buzz and frenzy depending on the house and other factors. An open house is not usually a fruitful experience for a seller in that you typically get "looky-loos" that are just curious and don't have anything better to do at the moment, so they drop on in. If an open house is paired with a very desirable home with limited inventory in a sought-after neighborhood on a late Friday afternoon in conjunction with the first allowed showings, then it can be explosive in soliciting multiple offers. We support open houses as desired by the seller and it is taken into consideration with the overall selling strategy for the home.
Get started with our List My Home For Sale program, Call today 719-425-9474 and let's set up an Appointment to get your home Sold!