Banning Lewis Ranch Real Estate Agency
Whether you're a buyer or a seller, there's no denying that Banning Lewis Ranch is one of the most incredible neighborhoods in Colorado Springs. Buying property in the area is easy with Wish Property Group by your side!
Buying
We know how important it is for you and your family to find a home that's just right. We have the resources, expertise, knowledge- everything but time! Our team will work tirelessly on finding what fits all of those requirements like no other company can match. And when we find something great? This place has absolutely stunning features from top-down below ground level. Banning Lewis Ranch has beautiful modern homes with up to date styles.
Wish Property Group prides itself in finding the perfect home for you. No matter where your destination may be or what kind of lifestyle changes that need to take place on this side, our team will make sure there's nothing too hard about buying property! Wish has everything you need when finding a new neighborhood like Banning Lewis Ranch which offers plenty in terms of amenities and great outdoor activities like pools, parks, and much more!
The Wish Property Group is here to help you find your dream home in Banning Lewis Ranch. We know that buying a house can be an overwhelming process, which begins with determining what neighborhood and size lot is perfect for you and your family before trying not to get stuck paying more than what was offered on the initial paperwork! Our team has years' worth of experience working alongside clients just like yourself – so don't hesitate any longer; let us guide every step along this journey towards finding "the one."
We're ready to help you find your perfect home in Colorado Springs! Whether it's a starter house or an investment property, Banning Lewis Ranch has everything for everyone. Let us know what type of real estate market needs are most important and we'll work with buyers on their next move- whether they want open houses every day until the closing date arrives; weekly viewings throughout the calendar year (or a shorter period if desired); the choice is yours!
Selling
We at Wish Property Group are here to help make the process of selling a home an easy one. We know how important it is that you're emotionally prepared for such major life changes, which we'll take care of with our services including showings on schedule and open houses run perfectly! Our friendly staff will guide your next steps in this challenging but exciting time while providing quality customer service throughout all stages so don't hesitate any longer – contact us today! We want nothing more than for you to be stress free when going through such huge transitions.
We know that the home selling process can be stressful and overwhelming, but don't worry because we're here for you. You've come to the right place! Our professional team will work with buyers looking in your area to find a new home, selling it fast, because this market changes fast – all without any hassle or stress for you at all. Let's do this together
We are in the business of helping people, it's important to do so with care and professionalism. We take pride not just in how well our services are but also peace-of-mind knowing there isn't anything else needed from either party involved because we've got everything covered!
There's nothing more satisfying than finding your perfect neighborhood and we're here to help you do just that. Give us a call today about seeing how our real estate experts can guide the way!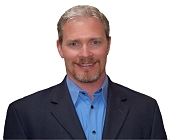 Wish Property Group, Inc.
1880 Office Club Pt. Ste 145
Colorado Springs, CO 80920
Phone: 719-422-9474
[email protected]