Flying Horse Colorado Springs Homes For Sale
Real Estate Agent In Flying Horse
When buying a home, one of the first steps is to use a professional Colorado Springs Real Estate Agent. At Wish Property Group, we specialize in homes for sale in Flying Horse and the surrounding areas. From Flying Horse North to living by the Flying Horse Golf Course, we want to help you find the perfect home for you, your family, or for retirement.
If you're looking to buy or sell your home, Wish Property Group will do everything we can to make it easy for you. We work with buyers to find the best property to fit their needs and we work with sellers to help them market homes so they look their best on the MLS and on social media websites.
When you are looking for homes for sale in Flying Horse or homes that are move-in ready, contact Wish Property Group today! We will give you the tools needed to find your new home, sell your current one, and simplify the process of buying or selling homes in general. From first-time homebuyers to Veterans, we have you covered.
Looking for a home for sale in Flying Horse is a complicated process. This area of town is greatly sought after and the homes sell quickly. It's essential to find an experienced Flying Horse Real Estate Agent who you can trust. Wish Property Group has been working with clients in Northern Colorado for many years and would love to help you buy or sell homes, condos, or homesites. Our team of specialists will assess your needs and find homes for sale in Flying Horse that meet those needs.
When you are looking to buy homes in Colorado Springs, consider homes for sale in Flying Horse from Wish Property Group. We want to help provide homes for sale in Flying Horse or homes near the golf course so you can have the best of both worlds.
Our local real estate agents know the Flying Horse Real Estate marketing and area. Let us help you buy homes for sale in Flying Horse today.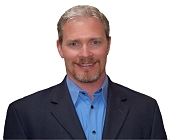 Wish Property Group, Inc.
1880 Office Club Pt. Ste 145
Colorado Springs, CO 80920
Phone: 719-422-9474
[email protected]