Real Estate Agent in Cathedral Pines
Cathedral Pines is one of the most incredible neighborhoods in Colorado Springs and buying property here couldn't be easier with Wish Property Group by your side. We have access to thousands upon thousands of properties across all areas, which means we can help you find what's perfect for you! If it feels scary trying on homes or making offers then don't worry; our real estate agents are always available during each step so call them anytime!
Buying
Wish Property Group is the top real estate company in Colorado Springs. We have all of your favorite neighborhoods, and we will find you anything!
Narrowing down what makes a home perfect can be tough for some people- but not us at Wish Property Group; our goal is to make sure that no one goes without their dream house or condo in Cathedral Pines.
Homebuyers in Cathedral Pines know they're going to be looking at a lot of factors when deciding on what home is right for them. There's location, size, and price, all while trying not to end up paying too much more than you should have been offered in your initial offer! If this sounds like something that would interest you or someone close enough with needs such as yours, contact us today because time really does matter when it comes to the housing market. We've got years' worth of experience working closely alongside customers just like yourselves who need our assistance finding their dream property before it disappears.
We have a wide range of homes in Cathedral Pines, as well as many other areas around the city that can be perfect options if you're looking to buy! When it comes time to make your offer on your beautiful house take advantage now before the property becomes unavailable. Our expert agents will walk through every step with you so you know exactly what you want before making the offer.
Selling
You can feel good about working with our team. We have professional marketing specialists, and realtors available to make the process easy for you! Let us help take care of all those details so that your home will look its absolute finest because we believe quality matters most.
Wish Property Group has dedicated professionals who want nothing more than someone else's happiness coming through their front door. If this sounds like something you are ready for, give us a call and come meet us; we'll be happy to provide assistance from start, to finish.
We take pride in being able to provide peace of mind for our clients. We work hard at every step, so there's nothing else needed by either party involved and it makes us happy when we can help people feel comfortable with their decision by giving them this assurance!
When you're going through the tiring process of selling your house, it's important to have someone in your corner. That is why we would love the opportunity of helping with selling homes- no matter how big or small! You won't be disappointed by our service because everything will run smoothly from showing on schedule all the way up until closing day arrives at last. We know what it's like when things seem impossible, but no need to worry anymore since here at Wish Property Group, our team of realtors are friendly and know what they are doing!
When you're ready for a change, it's important to know that we'll be here. So don't hesitate – call today about seeing how our team can help meet all of your needs!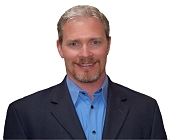 Wish Property Group, Inc.
1880 Office Club Pt. Ste 145
Colorado Springs, CO 80920
Phone: 719-422-9474
[email protected]