Cordera Colorado Springs Homes For Sale
Real Estate Agent in Cordera
Cordera offers a family-oriented lifestyle with all the amenities of a larger city within reach. Wish Property Group homes have lots of options for homes whether buying or selling homes.
Buying
When you're ready to find your dream house, there's no better company than Wish Property Group. We have all of the neighborhoods under one roof including Cordera, and will work hard until we've found something perfect just for you and your family!
When you're looking for the perfect home in Cordera, there are a lot of factors to consider. You'll want location and size as well as price — all without missing out on an offer that's too low! If this sounds like something your family might need help with, our assistance finding your dream house today is what you need, contact us because time really does run out fast in the housing market. We've got years worth of experience working closely alongside customers just like yourself who require our services in Cordera.
We know what it takes to get into buying property but also have enough knowledge about each market so no matter where they live things will work out beautifully.
We have the perfect house for you! We can help find a great place in Cordera or any other area around Colorado Springs. When it comes time to make your offer, take advantage of our team's dedication and commitment. Our expert agents will walk through every step with you and will handle everything while you sit back and relax so you know exactly what kind of deal works best.
Selling
If you're looking for a real estate company that will work hard to make your house look its finest, then we want our team at Wish Property Group, of specialists on the job. We've got marketing professionals and experienced Realtors ready when it comes time! Let us take care of all those pesky details so there's nothing but smooth sailing ahead because quality matters most with us – unlike some other agencies out there.
Wish Property Group is a company that wants to help you make your dreams come true. We have dedicated professionals who will do everything in their power so others can experience happiness when it all starts for you at our office! So give us a call today and stop by, we can't wait to work with you!
We don't want you to worry about anything. That's why we work hard at every step, so there are not any more worries or concerns for either party involved and it makes us happy when people feel comfortable with their decision. The goal is commitment and speed.
We would love the opportunity of helping with selling homes- no matter how big or small! You won't be disappointed by our service because everything will run smoothly. We know what it's like when things seem impossible, but don't worry anymore since here at Wish Property Group we have friendly real estate professionals who can help you through this process easily and quickly so that there are minimal worries during such stressful times.
We've been there before. We know what it feels like to be ready for a change, so don't hesitate to call today about seeing how our team can help meet all of your needs!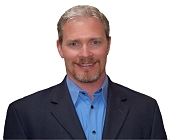 Wish Property Group, Inc.
1880 Office Club Pt. Ste 145
Colorado Springs, CO 80920
Phone: 719-422-9474
[email protected]