5 Star Realtor
My Average Days on Market is 8 Days! …vs. the Average Agent of 30 Days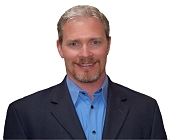 Jerrod Butler
REALTOR®, Broker, Owner
Wish Property Group, Inc.
Call or Text
719-425-9474
[email protected]

About Jerrod Butler
I opened Wish Property Group, Inc.® in 2012 as a premier Real Estate Company with the goal of  providing the highest level of Concierge Real Estate service possible. I am a Seller's Listing Agent, Buyer's Agent, Property Manager, and Investor. For the past 18 years, I have made Colorado Springs my home with my beautiful wife and two children. Being a long-time resident helps my sellers and buyers because I know our community very well. I truly enjoy living and serving the people in the Colorado Springs community.
In addition to performing as a Realtor in Colorado Springs, I am also an active Investor. I renovate and rehab multiple homes every year. This working knowledge gives me an edge in determining comparable values in supporting my clients whether they are buying or selling. I am able to give insight as to what updates will be most beneficial in helping my sellers net the most amount of money possible. I am able to give insight to my buyers as to what it might cost to update various item after they buy the home.
I am also an Army Veteran, I understand the needs of those currently serving in the military and will go out of my way to try and accommodate their special needs. It's a great joy walking alongside my clients to help them be successful in realizing their Wish of Home Owner ship whether they are buying or selling. Call me today 719-425-9474 and I'll provide the best 5 star service for your real estate transaction!
Wish Property Group, Inc.
"Helping You Realize the Wish of Home Ownership!®"
Weather you are Buying or Selling Real Estate, we will help you Realize the Wish of Home Ownership. We provide premier Real Estate Services in Colorado Springs and the surrounding areas of Monument, Fountain, and Woodland Park. We support any type of Home Sellers & Buyers, Commercial Sellers & Buyers, and Property Management. Home Sellers range from First Time Home Sellers, Seasoned Home Sellers, Military Home Sellers, or Investor Home Sellers.  Home Buyers range from First Time Home Buyers, Seasoned Home Buyers, Military Home Buyers, Military Relocation, Corporate Relocation, or Government Relocation.
Mission: To Provide the Highest Level of Service by Satisfying our Clients Needs or Wants while Striving to Exceed Their Expectations in Closing Their Real Estate Transaction.
Concierge/Boutique Real Estate Company
Concierge or Boutique Real Estate service is similar in concept to what you may have heard as Concierge Medicine, without the retainer fee. Although we provide Concierge level service, which is really highly attentive service, our clients don't pay us any more than they would at any other Realty company in town. In fact Home Buyers, weather relocating to the area or not, never pay Realtor fees because in Colorado, the Seller always pays the Realtor fees. For our Seller clients, they don't pay us any more than any other Realty company in town either, we are just able to Net them more money and cater to their needs more effectively.
What differentiates Wish Property Group is that we don't have all the restrictions and overhead of the large national chain real estate companies. A lot of agents gravitate toward the national chains because of brand recognition and so they think they may get more business easier, and that may be true, but they lose out on being able to consistently satisfy their clients wants or needs. Wish Property Group, within legal parameters of course, can better cater to our clients in providing 5 Star service because we have less overhead and more control of the process. We focus on each transaction and don't outsource it to a transaction coordinator that can't address items that come up in a transaction as effectively as the actual agent you signed up to work with. Outsourcing the transaction allows agents to effectively prospect and do more transactions, but the quality and level of service will fail at some point. When you work with our agents you will get the Full attention of the agent your are working with and you won't be treated as a number. We treat our clients as we would want to be treated, with honesty, integrity, loyalty, and care. Partner with Wish Property Group and you'll see the 5 Star difference.
---
SELLERS – 719-SELL-NOW (719-735-5669)
I Sell Homes! Every home I have ever listed has Sold. This includes a wide array of homes over the years, from distressed properties to Luxury Homes. With my years of experience selling homes and being an active Investor, I can determine, very accurately, how much your home will sell for in a certain time frame. I offer our Guaranteed Sale program for those that need that assurance: If your home does not sell in a certain number of days, I will buy it (any median priced home or below – currently $300,000 in Colorado Springs). I am so confident that I will sell your home for the most amount of money, in the least amount of time, that if it doesn't get an offer by a certain date, I can Guarantee to buy your home. You may have a unique circumstance and requirements on selling your home and I can accommodate. I use the most advanced technologies on the market to make it easy for you when showings are scheduled, obtaining feedback, and processing offers. Read My Reviews and see what others have said. Put your Trust in Me and you won't regret it.
BUYERS – 719-425-9474
Helping people realize their Wish of Home Ownership is my passion. The desire or wish of Home Ownership is something most people yearn for. To be able to call somewhere home and take pride of ownership is a tremendous feeling. It is my goal to provide the best service possible and help my clients be very successful. My designations: National Association of REALTORS® GRI (Graduate REALTOR® Institute) ABR® (Accredited Buyers Representative) Certified National Association of REALTORS® MRP (Military Relocation Professional) 5-Star reviewed agent on Zillow. Realtor Colorado Springs